Top 5 Favorite CTMH Products Spotlight!
Today I want to tell you about the fabulous How To Books that Close to my Heart has to offer! Jeanette Lynton has compiled 2 cardmaking books (Originals and Wishes) and 3 scrapbooking books (Cherish, Imagine and Reflections). There is another on the way in the Autumn/Winter Idea Book as well, making a total of 6 How To Books. These books provide fabulous sketches, cutting guides and instruction for creating cards and scrapbooking layouts. In addition, the artwork is inspiring and there are tons of tips and techniques to learn from!
Do you like using page maps or other sketches? CTMH has approved a few patterns from each book for you to preview! Email for your FREE
sample PDFs of the CTMH How-To Books to try
at roxybonds@gmail.com
In this layout, I used the Reflections Book. The left side is Bottom Border and the right side is Quartet. I love how easily these layouts come together! I can choose the one I want based on the number of pictures I have. I cut the papers according to the directions and then place the pieces on the base page. Voila! Scrapbooking Faster, Simpler, Easier!!!!
And you won't want to miss the newest How-To book--- Magic! Available September 1!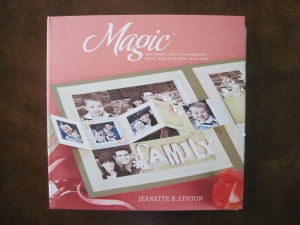 Order any of the FIVE available How To Books HERE!!!!!